News
Thursday, May. 4th, 2017
Opening Friday May 12th: The History of the Clarkson Family and Clarkson University explores the complex genealogy of this family dynasty. Many artifacts on display from Clarkson University and private collections will be together for the first time!

MUSEUM HOURS: WEDNESDAY - SATURDAY 10 AM TO 4 PM

HISTORY OF THE CLARKSON FAMILY
&
FOUNDING OF THE COLLEGE

THE THOMAS S. CLARKSON MEMORIAL SCHOOL OF TECHNOLOGY


*** ATTENTION NEW ARRIVAL for GENEALOGY ***
RESEARCHERS: If you are traveling here to do research-please call ahead and make an appoinment so the staff can locate the information you seek.
Sometimes a family file contains just one obituary from a newspaper, other files may contain dozens of folders, personal letters, etc...
NOTE: You can enlarge the images and font on this page by holding the CTRL key and plus-sign(+)
(CTRL and minus-sign (-) will reduce the size back again)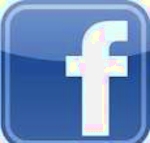 When you're finished exploring here, check out our Facebook Page!