News
Thursday, Mar. 23rd, 2017

CHILDREN'S PROGRAM - Music and Puppets at the Potsdam Museum on Saturday, March 25th at 4 PM. The last concert in the Cabin Fever Concert Series at the Potsdam Museum, sponsored by What a Raquette Music and Dance! All programs are free and open to the public.... MORE
MUSEUM WINTER HOURS: FRIDAY & SATURDAY 10 AM TO 4 PM
Winter Exhibit: Ice Skates, Skating & Ice Hockey

*** ATTENTION NEW ARRIVAL for GENEALOGY ***
RESEARCHERS: If you are traveling here to do research-please call ahead and make an appoinment so the staff can locate the information you seek.
Sometimes a family file contains just one obituary from a newspaper, other files may contain dozens of folders, personal letters, etc...
NOTE: You can enlarge the images and font on this page by holding the CTRL key and plus-sign(+)
(CTRL and minus-sign (-) will reduce the size back again)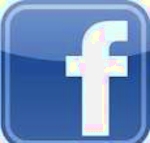 When you're finished exploring here, check out our Facebook Page!