News
Monday, Oct. 31st, 2016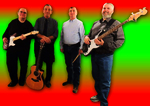 Northbound - A music group who's members include; Andy VanDyne, Michael Welch, Larry Baycura and Don Canannamela. Chip Lamson will join them on Sunday and is not pictured here. SUNDAY DEC 11th from 3-5:00. Refreshements will be served. $ 5 Cover charge encouraged to benefit the band!
MUSEUM HOURS: TUESDAY - SATURDAY 10 AM TO 4 PM
Holiday Exhibit: Ice Skates, Skating & Ice Hockey

*** NEW ARRIVAL for Researchers ***
NOTE: You can enlarge the images and font on this page by holding the CTRL key and plus-sign(+)
(CTRL and minus-sign (-) will reduce the size back again)

RESEARCHERS: If you are traveling here to do research-please call ahead and make an appoinment so the staff can locate the information you seek.
Sometimes a family file contains just one obituary from a newspaper, other files may contain dozens of folders, personal letters, etc...