A photo album of the Hickey Family of Potsdam found in an Atlanta, GA antique store. Thanks to public donations, the Museum was able to obtain the album. It is now available for viewing as part of historical or genealogical research!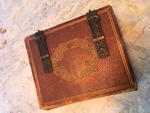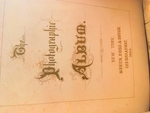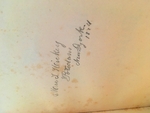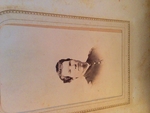 The museum has an extensive collection of Civil War records, books, letters, diaries and photographs. We are working to make these accessible on this website.
It is not a definitive list.

Call

or visit the museum to view original documents and utilize our reference library. Copies of archival materials are 25 cents per page.

(315) 265-6910.
List of Civil War resources at the museum:
DOCUMENTS
·
IMAGES
·
ARTIFACTS
Download the: CIVIL WAR ARCHIVES INDEX (PDF Format)

Potsdam Civil War Soldiers by J. Austin (PDF Format)
Civil War Soldier's Record - 106 Regiment NYSV (PDF Format)
Transcription of letters written by Captain Thomas Hickey 1864
Gallantry In The Field
:

Cover: Captain Thomas Hickey and Officers of Company A, 164th NYV ca. 1862-64
Photograph by Matthew Brady
-
Potsdam Public Museum
-
P2929
Some excerpts herein have been taken from the museum publication "GALLANTRY IN THE FIELD Potsdam and the Civil War". The publication can be purchased from the museum for $5.00 plus sales tax.
The articles in this publication were first printed in the Potsdam
Courier & Freeman
between April 21 and September 14, 1961. In commemoration of the 100th anniversary of the Civil War. They were written by Helen (Mrs. Lloyd) Keller of the Potsdam Public Museum and Dee (Mrs. George R.) Little of the
Courier & Freeman
, and later of the Potsdam Public Museum.
Replica Handbags
Re-printed with the permission of the Daily Courier-Observer. March 1997.
NOTE: Recent information has been forwarded to the museum regarding an image of Major John C. Gilmore appearing on page 76 of the publication as incorrect. The image is actually that of General Quincy Adams Gilmore from Ohio.
CONTENTS